Application Development
With the advent and augmentation of Open Source application development technologies based on web have started a new definition to the enterprise application arena. Clients demand for a swift deployment technology and a smooth integration with the enterprise to be able to constantly sustain in this competitive market. Enhancement of Legacy system has drastically impacted in the maintenance of Enterprise Application range. The mandate for a novel application development is impacting the companies on their limited IT Budget alocations.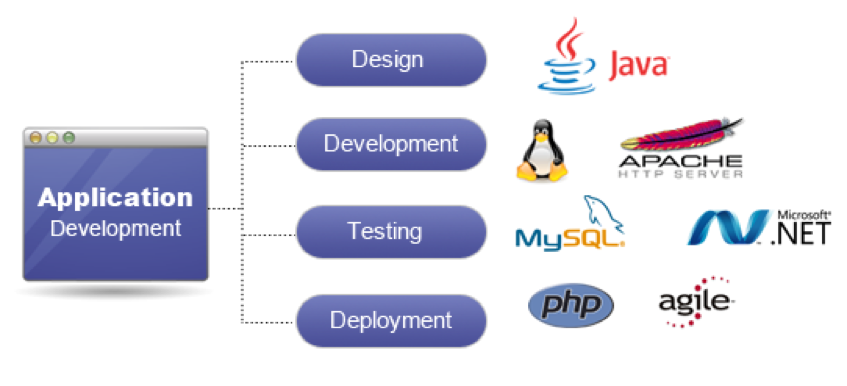 AnalytIQ Solutions application development services empower businesses to produce a complete application policy to enable business makeover. Our elite team has years of practice in application design, solution engineering, development, testing and implementation of user-experience driven applications. Web and Open Source technology expertise at AnalytIQ Solutions create an impact on the clients application value while enhancing the cost on their infrastructure cost of owning the application.
AnalytIQ Solutions Application Development Strengths:
Design Based on User Skills
Opulent Internet Applicationss
Web technologies
Open-source technologies
Mobile application development
The demand for a need to the application development based on the business specific needs a thorough delivery structure has to be developed in sync with the clients internal project practises to make sure of the alliance across the value chain. Our organizations onshore delivery model is targeted to be the perfect approach for creating a robust agile development partnership to increase the ROI of the new application development undertaken.